From my clients...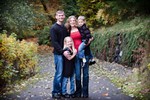 The Stadelman Family
Jami is our family photographer who has done an outstanding job of capturing those priceless memories of our kids. She is a very warm and friendly person that is loved by our children. My 2 year old daughter can't wait to go see Jami on picture day! Everyone we have sent Jami's way has also been extremely pleased with their experience and the resulting photos. We are so happy to have found her!-Erika Stadelman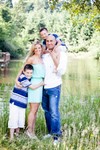 The Chmait Family
Jami is absolutely amazing!!! It was quite a task getting my two young boys and husband up early on a Saturday morning for a photo shoot. However, once we began, all I heard was giggles and excitement from my boys. Jami made us all feel so comfortable and most importantly made it fun! My 9-year old was giving Jami suggestions on where HE wanted pictures taken and she listened and they turned out wonderful. The smiles and laughter she was able to capture on film is priceless and so genuine. ONE OF THE BEST INVESTMENTS WE HAVE MADE! Thank you Jami! Love, The Chmait Family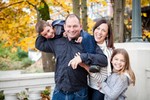 The Gendreau Family
Jami, Where do I begin? You get us and you totally capture "us". I can't thank you enough for that. Your kindness, positive personality and amazing talent is so appreciated. There aren't many people that can make family photos a fun experience, but you do! Thank you from the bottom of my heart! I look forward to many more years of you documenting my family. -Stacy, Todd, Audrey and Nathan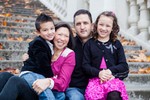 The Korock Family
"Jami has photographed our family for over 6 years, and has become a part of our extended family. In addition to bringing a warmth to professional photography that instantly puts one at ease, Jami puts in the extra effort and time to really get to know your family. This special touch complements her incredible use of natural light, knowledge of local venues, and creative eye to capture images the come alive with personality! Jami doesn't just care about taking great pictures, she cares about capturing YOU." -Valerie Korock

The Gill Family
Jami Erickson Photography has captured the best moments and most precious pictures of my family through many photo shoots. We have been blessed with her talent to create the most beautiful images of our family through Senior pictures, family group photos, individual and most recently the Pregnancy photos of my 1st Grandson. Her genuine heart and loving way of making you feel very natural and comfortable makes the experience even more special with every shot. I look forward to many more years of memories captured by Jami with my family. Thank you Jami! Much love sister!